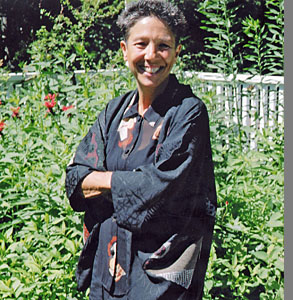 MARNA HAS BEEN A DEALER IN AMERICAN FOLK ART FOR OVER THREE DECADES.
A GRADUATE OF THE UNIVERSITY OF IOWA, SHE HOLDS AN M.A. IN AMERICAN FOLK STUDIES FROM THE NEW YORK STATE HISTORICAL ASSOCIATION IN COOPERSTOWN, N.Y.
MARNA HAS BEEN A GUEST - CURATOR AT THE AMERICAN MUSEUM OF FOLK ART ON THREE OCCASIONS AS WELL AS CURATING THE BRISTOL MYERS EXHIBIT OF THE EGAN COLLECTION. SHE IS THE AUTHOR OF " A LOVING LIKENESS, AMERICAN FOLK PORTRAITS OF THE 19TH CENTURY."
PRIOR TO MOVING TO THE HUDSON VALLEY, MARNA WAS DIRECTOR OF HIRSCHL AND ADLER FOLK IN NEW YORK CITY.